G-NAV used by Bouygues Energies & Services
Bouygues Energies&Services is a player in the energy, digital and industrial transition. The group has over thousands of employees and revenues for billions.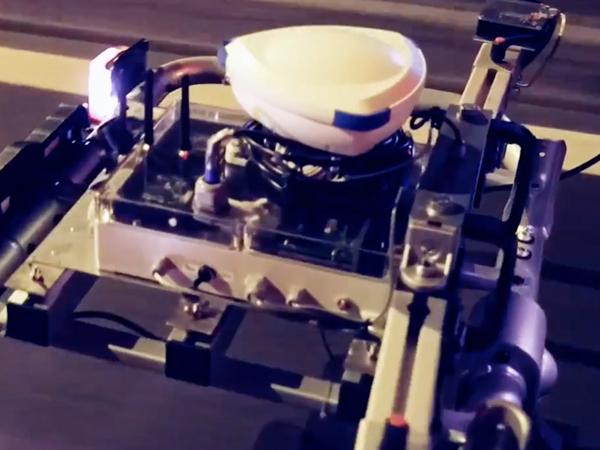 As part of a project called GetYourSpace, Bouygues Energies&Services has developed an embedded solution, centred around G-NAV technology, which identifies, collects and analyses the environment's data and converts it into map format. They measure the quality of public lighting, the pollution level and the intensity and type of sounds, road by road, metre by metre… It takes just a few days to map a whole city. GetYourSpace also identifies and collects a precise image of the urban equipment (streetlight network for example). The data and the images collected are analysed by powerful models and converted into map format, accessible via a web interface. It is then possible to develop specific recommendations to optimise the infrastructure and improve the quality of services offered to inhabitants. GetYourSpace combines transport, big data, modelling and mapping to develop regions.
As one can see in the video below, G-NAV is the core of the solution as it provides a compact system where accurate geo positioning is achieved via a high precision GNSS system which fuses GNSS navigation data with a INS (Inertial Navigation Sensor) embedded inside G-NAV.
It is easy to see how the technical expertise of a professional company of this type is so high, that Bouygues engineers could have probably assembled all the main components inside G-NAV by themselves. However, G-NAV comes with such tightly-compact electronics and yet robust mechanical parts out-of-the-box, which are otherwise difficult to replicate taking a DIY approach. Moreover, the easy with which a solution of this type can be simply built by assembling and connecting a navigation sensor into a mobile structure, likewise all other sensors presented in their solution, makes G-NAV the perfect tool to buy.
FEATURES
Light and portable Equipment
Rugged reinforced components for long term durability and reliability
Water proof
Lightning proof
Quick and Easy installation
User friendly software
Integration with other sensors
Geo-position accuracy
INS Embedded
Able to compensate the eventual absence of GNSS signal (dead-reckoning) when passing close to tall buildings and under bridges.
Sensitive enough to highlight slow speed motion
Capable of determining roll, pitch, heave
GetYourSpace is offered by Bouygues Energies & Services, to  provide:
A complete audit of your city in 24 hours
A web interface and a graphic representation for supporting decisions
A precise diagnosis to identify performance improvements in terms of public lighting, sound nuisance, etc.
Please take a look at this shot video:
If interested in GetYourSpace please visit their site .
On July 2018, an article was published on GPS World, we invite you to take a look at this post by clicking here